Regular price
Sale price
€4,80
Unit price
per
Sale
Sold out
Areca palm
Areca palm. It is hard to believe that the areca palm (Dypsis lutescens) was once an endangered species. Drive down almost any street in a warm climate, and you are likely to see dozens of these tall, attractive, clumping palms that look a lot like bamboo. The palms have smooth, sometimes golden trunks that are reminiscent of bamboo clumps. Their fronds are narrow and full, almost like bamboo leaves. When grown outdoors, they are often used as a privacy screen.
When grown outdoors, it is important to start an areca palm off right in a planting site that has good drainage. Soggy soil can easily cause root rot on a palm. As a houseplant, a well-draining container is essential. In terms of regular care, plan to water your areca palm whenever the soil starts to dry out. This is especially important for outdoor palms in hot weather to keep them healthy. Moreover, indoor palms often don't get enough light unless you have a very bright window. So it can benefit your palm to bring it outdoors in warm weather to be exposed to diffused sunlight. Feed both indoor and outdoor palms throughout the growing season. These palms don't need much in the way of pruning or trimming. Wait to remove any dying fronds until they are mostly brown, as they still can play a role in photosynthesis.
If you propagate with seeds, germinate them at home by planting them slightly covered in a seed-starting mix. The older, orange-colored seeds generally have a better germination rate than the newer, greener seeds. Germination takes about six weeks with soil over 80 degrees Fahrenheit and relatively high humidity. Keep the seed-starting mix moist but not soggy as you wait for germination, and then continue to keep the seedlings moist as well. When the seedlings grow a few leaves, plant them outdoors 3 to 6 feet apart, or plant three to four seedlings to a 12-inch pot to create a bushy look. Indoors or outdoors, this plant does best in average temperatures of 65 to 75 degrees Fahrenheit. It will do fine planted in the garden in regions where outdoor temperatures don't dip below about 50 degrees Fahrenheit. When grown as an indoor plant, keep the leaves away from cold windows, air conditioners, and heat sources. And if you place potted plants outside during the summer, be sure to bring them in before temperatures dip below 50 degrees. Sudden cold bursts can cause dark spots on the leaves. Furthermore, high humidity is essential to keeping an areca palm looking its best. The plant will acclimate to normal indoor humidity. But if the air is too dry, it is common for the leaf tips to turn brown.
Price is for 6 seeds
View full details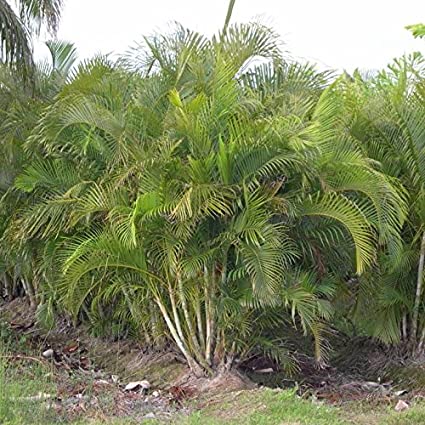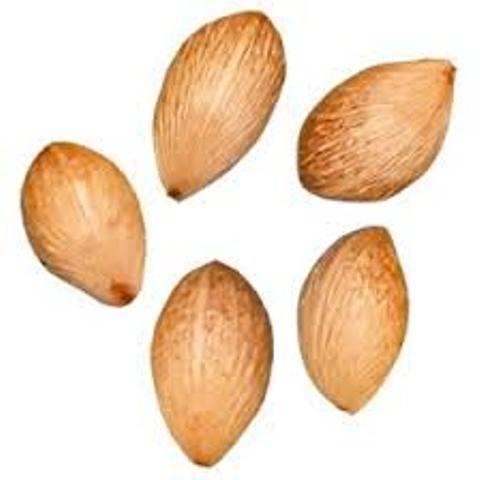 Collapsible content
Fair Use Disclaimer

Our website may contain content not authorized for use by its owner but use of this material falls under the guidelines of fair use (They are for educational purposes only to show the plant only).

If you want to find our more or own any images displayed on our website and disagree with our assessment it constitutes 'fair use' please click here.