Regular price
Sale price
€5,40
Unit price
per
Sale
Sold out
Bambusa bambos
Bambusa bambos is a perennial Poaceae with a 24-32 year life cycle. It grows in erect clumps up to 20-35 m high. It is thick walled, with a diameter of 8-18 cm. There are 1-3 spines at each branch node. Leaves are thin, linear, up to 20 cm long. It takes 12 years to reach maturity. Flowering is gregarious and occurs after about 16 years. After flowering, seedling is profuse and the clump dies soon afterwards. Bambusa bambos is cultivated for building and scaffolding material.
The leaves can be used as fodder while shoots can be considered as vegetables and prepared to make food. The seeds are edible and used in times of food scarcity. The shoot shells, a by-product of the industrial canning of bamboo shoots, are available as both fresh and boiled material, and can be used as feedstuffs
Bambusa bambos is native to India, Southeastern Asia and Southern China. It is now cultivated throughout the tropics, in Southeastern Asia and especially in East Java, Singapore, the Malaysian Peninsular, Thailand and the Philippines.
Bambusa bambos is native to Southeast Asia, to be more specific: India, Pakistan, Sri Lanka, Bangladesh, Burma, Thailand, Laos, Kampuchea, Vietnam and China.
In India this species occupies 15% of all bamboo forests. It was also introduced to many other tropical countries and regions; including New Guinea and Pacific Islands, northern Australia and New Zealand, tropical Africa and Madagascar, Central and South America (including Caribbean Islands), Mexico and Southern USA (Florida).
Seed treatment:
1. Remove the seed pods may facilitate germination.
2. Place the seeds for 15 minutes in a glass of water with 10% salt. (Dissolve a portion of salt to 9 parts water). Rinse
3. Change the seed to clean water without chlorine and let it stand for about 24 to 48 hours.
Sow: (Bamboos can be planted through out the year)
1. Use a 50/50 mixture of perlite and organic substrate or soil / plant, moistened to the point where you can barely squeeze water from it.
2. Place the mixture of soil perference in seedbeds with lid or in a plastic box Tupperware-style with transparent cover.
3. Cover the seeds with the same mixture of soil, a layer approximately 1 to 2cm and put the box in a horizontal place.
4. It is essential to keep the seedbed/box in a place where temperatures are around 20º to 30º C (28 to 38º C for the Gigant Bamboos)
5. It is also essential to control humidity inside the box so that it remains high. Open twice a week to allow fresh air.
6. Check the soil, don't let it dry but do not exagerate when watering, spray regularly with dechlorinated water.
Care of new plants:
1. Germination will begin to occur within 2 to 3 weeks.
2. Keep the lid to maintain high humidity and improve seed germination. As soon as new plants begin to reach the cover, remove it to facilitate growth.
3. Seeds will continue to germinate until 4 weeks after the first seed to germinate.
4. The new plants will grow rapidly in the case of Moso bamboo, about 10 cm in the first months under ideal conditions.
5. After the first month you can transplant the new plants.
6. When the new seedlings are about 2 to 3 months you will see new bamboo shoots growing thicker and so on, as the roots keep developing.
7. Seedlings of 1 year of age vary in height between 30 and 60 cm.
Prices is for 15 seeds
View full details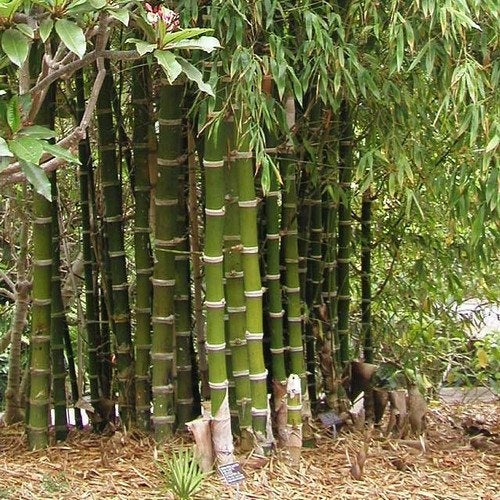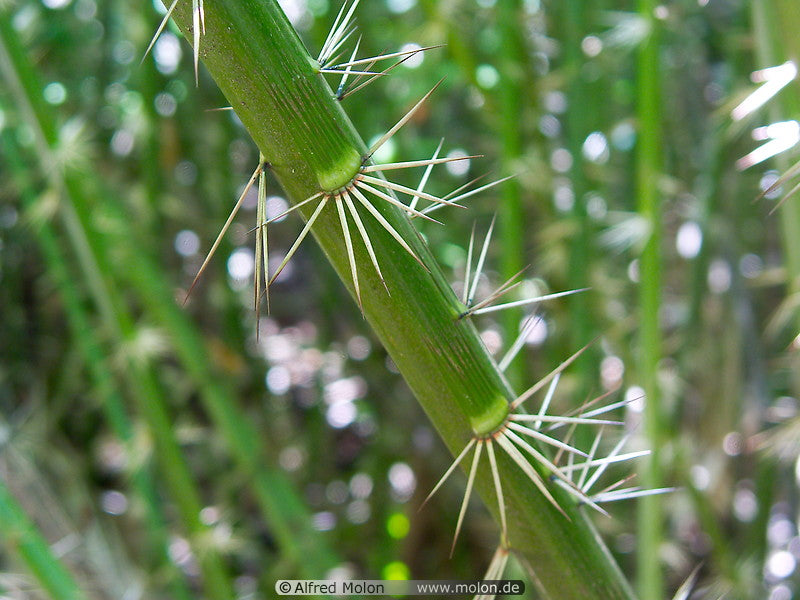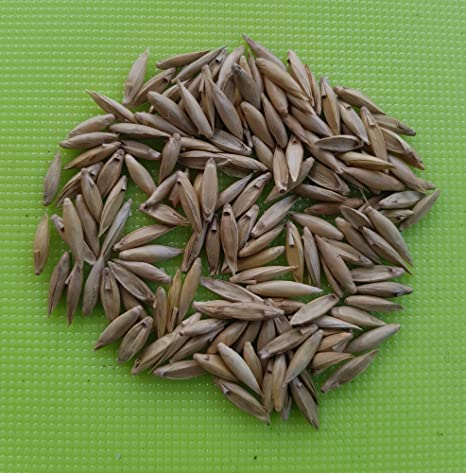 Collapsible content
Fair Use Disclaimer

Our website may contain content not authorized for use by its owner but use of this material falls under the guidelines of fair use (They are for educational purposes only to show the plant only).

If you want to find our more or own any images displayed on our website and disagree with our assessment it constitutes 'fair use' please click here.