Regular price
Sale price
€6,70
Unit price
per
Sale
Sold out
Arctotis stoechadifolia
silver arctotis seeds
Arctotis stoechadifolia, silver arctotis is a sprawling perennial with beautiful creamy flowers. The showy flowers are large, single daisies with long, creamy to light yellow petals that are marked with red/maroon underneath. The centre of the flowers is black. Flowering for a few months from spring to summer (September-December), the silver arctotis creates quite a show with masses of flowers. Typical for Arctotis, the flowers only open with sunlight; the flowerheads curve down as they start to seed, only straightening up when the seed is ready to be blown away by the wind. The big, fluffy seeds ripen quickly within weeks after flowering and are easy to collect as they loosen and fall from the seed head. Arctotis species and hybrids are very popular garden plants across the world as they are easy to grow and very floriferous, with large flowers in a range of colours. Arctotis stoechadifolia is easy to grow but must be planted in full sun and soil with good drainage.

The seeds are sown in mineral-based cat litter or perlite (germ-free) in plastic-pots. Please sow the seeds on the mineral soil. Bigger seeds need to be covered with the mineral soil, small seeds should remain on the surface.

Then put the plastic pot in a zip-lock bag - with a pot size of 6 cm , a zip-lock bag of size 12 x 17 cm is recommended . Fill in the zip-lock bag as much tap water with a few drops of universal fertilizer, so that after the absorption of the substrate a few mm of water remain on the bottom. 

Location: on the windowsill or in a small greenhouse in partial shade, daytime temperatures at about 73-83 F, somewhat lower at night at 68-72 F.
price is for 10 seeds
View full details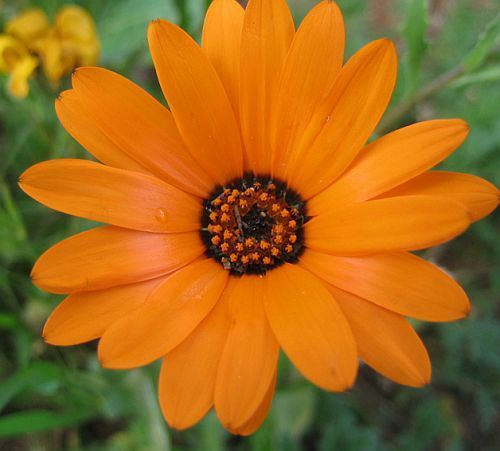 Collapsible content
Fair Use Disclaimer

Our website may contain content not authorized for use by its owner but use of this material falls under the guidelines of fair use (They are for educational purposes only to show the plant only).

If you want to find our more or own any images displayed on our website and disagree with our assessment it constitutes 'fair use' please click here.