Regular price
Sale price
€5,80
Unit price
per
Sale
Sold out
Mimusops elengi
Mimusops elengi. is an Indian origin herb used in the Unani and other traditional systems of medicine since long time. It is commonly called by the names Spanish cherry, West Indian Medlar or Bullet wood tree. This plant is frequently cultivated throughout India especially in north India for its ornamental appearance and fragrant flowers. All parts of plant such as leaf, root, fruit, seed, bark, flower of Mimusops elengi were reported for treatment of various human ailments in traditional system of medicine. Pharmacological activities like antimicrobial, antifungal, antioxidant and free radical scavenging, anti-inflammatory analgesic, antipyretic, antiurolithiatic, cytotoxic, diuretic, neuroprotective, anti-amnesic, cognitive enhancing, antihyperglycemic, antihyperlipidemic, hypotensive, antiulcer, anthelmintic, antitumor, wound healing, larvicidal activities have been scientifically evaluated for various parts of this plant. A number of phytochemical constituents have been identified in this plant that may be responsible for its pharmacological activities. So many articles are available on Mimusops elengi,but from Unani literature the discussion is very limited. This review is an effort to summarize the detailed prospects of ancient Unani literature on Mimusops elengi. along with modern researches. Further studies should be done to make this drug world widely acceptable
Molsari(Mimusops elengi.) is a large glabrous evergreen Indian origin tree attaining a height of 12-15 m distributed in peninsular region, western and eastern ghats and cultivated in the plains e.g., tropical forests in south Asia and in India. Plant is cultivated for its ornamental appearance, elegant look, shade and for fragrant flowers.The Plant has vast description in Unani literature as Molsari.It is described as large tree like mauwah, kherni and cheeku.
This tree gives characteristic cool shade and fragrant flowers. Leaves are dark green, pointed and shiny. The tree bark is blackish. Small, white color, fragrant flowers grow on its branches. Its flowers are also known as bhara maranand as fragrance of flowers attracts bumble bees (bhanwara) toward it. Flowering time is from April to June every year and fruiting time is from May to September. Fruit is round, smooth, shiny, 0.75 inch long and get yellowish after ripening. Fruit is sweet with slight bitterness in test. It is also are considered as a sacred plant among Hindus.Mimusops elengi flowers as symbol of love and beauty. Elengi is used in the Unani and other traditional systems of medicine since long time. Medicinally various parts of elengi were reported for treatment of several human ailments.
Mimusops elengi is a moderate to large size evergreen tree, generally about 15 m high. Stem is ash coloured dark, fissured with densely spreading crown. Leaves are 6.3-10 cm long and 3.2-5 cm broad pointed with serpentile ends or elliptic or obovate and leathery with wavy margins with petioles 1.3-2.5 cm long. Petioles and twigs produce a watery milky exudate. Calyx is 1 cm long, fulvous pubescent. Corolla white coloured, sweet in fragrance, corolla longer than calyx, tube 1.5 mm long, lobes 8 mm long and are twenty four in numbers in two series; filaments short, glaborous, anthers glaborous, slightly twisted, acuminate; staminodes eight in number alternate with the stamens. Ovary silky pubescent; style grooved, slightly longer than corolla. Berry about 2.5 cm long, ovoid, yellow when ripe, contains a juicy pulp. Seeds are solitary, ovoid, compressed, brown and shining.
Bark decoction of molsari bark is used to reduce the fevers.
Bark powder application on forehead cures headache.

Gargles with decoction of bark are beneficial in throat pain, irritation and stomatitis.

Inhalation of its flower powder is beneficial in Headache.

Syrup prepared from ripen flowers is beneficial in renal and urinary bladder stones. This preparation dissolves and expels the stones.

Decoction of four to five flowers infused in 100ml of water is used in paediatric dry cough. Its essence is used in palpitation and other heart diseases.

Arq molsari prepared with its flowers is useful in cold diseases and heart problems.

Taking 10 gm fresh flowers, 3 pieces of almond and 3 gm sugar in morning and evening is beneficial in ejaculation problems.

Application of ointment prepared of 25 gm of its flowers, fruit and bark in 200gm wax is beneficial in boils, ring worm, and other skin diseases.

Enema made up of its seed relieves constipation, while the fruit pulp is beneficial in dysentery.

Eating five to six fruits daily also cures dysentery and diarrhoea. Eating of eight to nine fruit treats burning micturition.
Price is for 6 seeds
View full details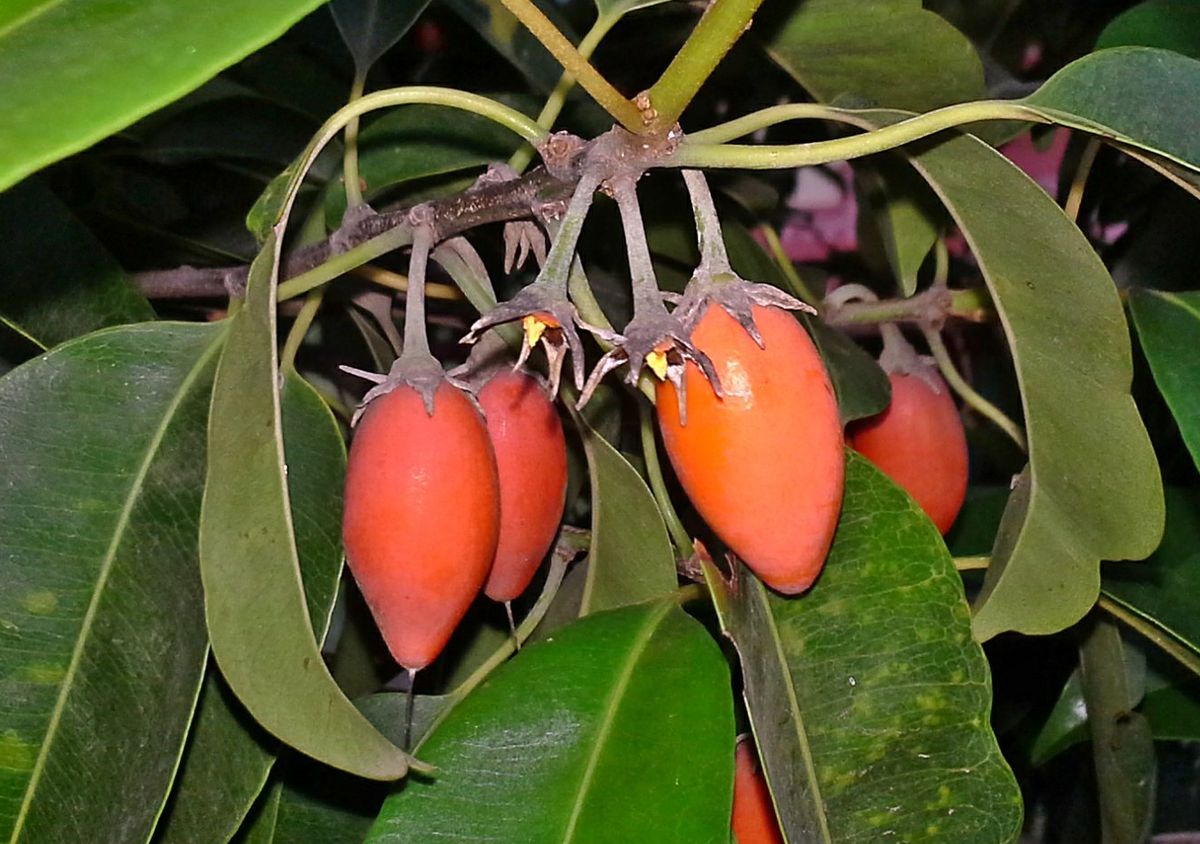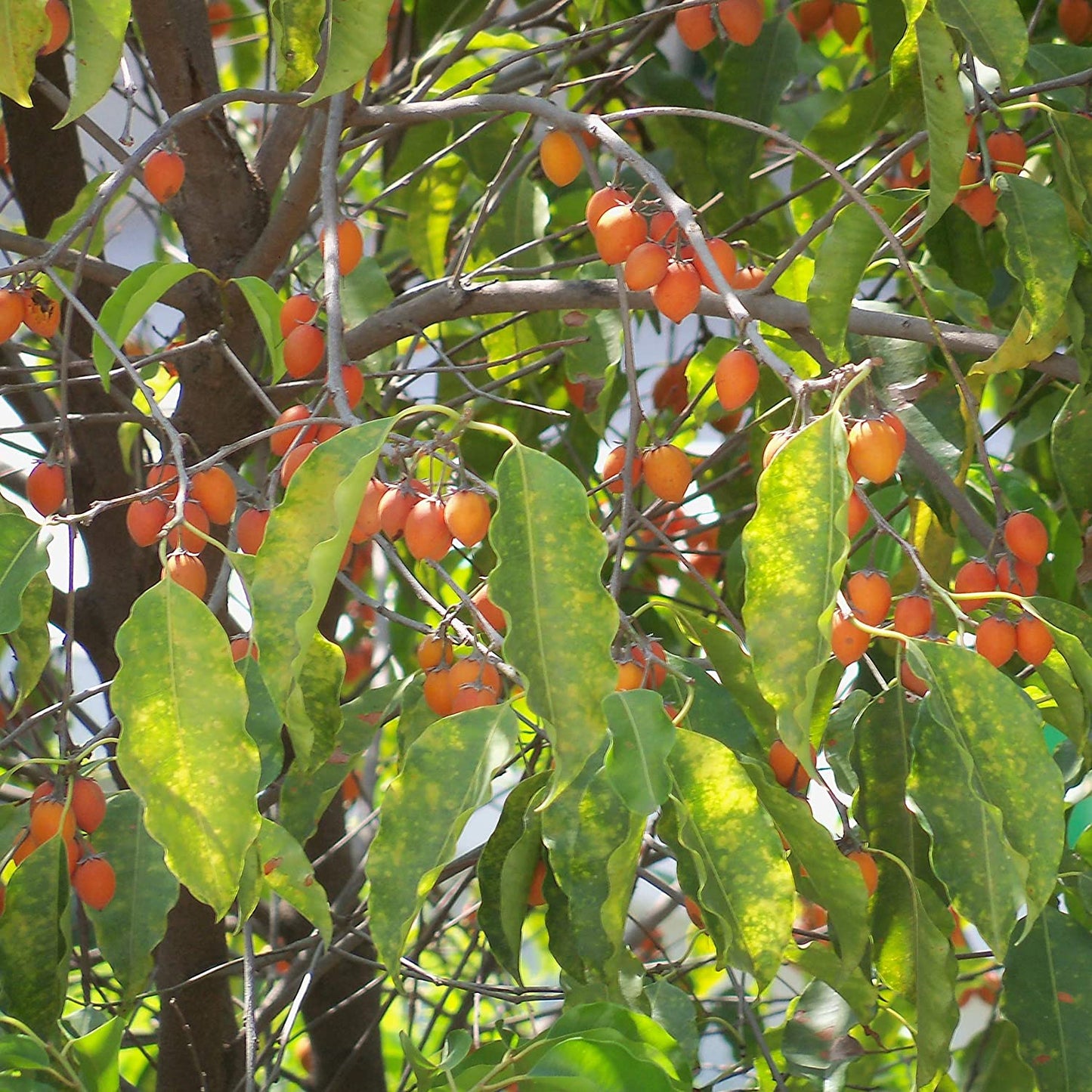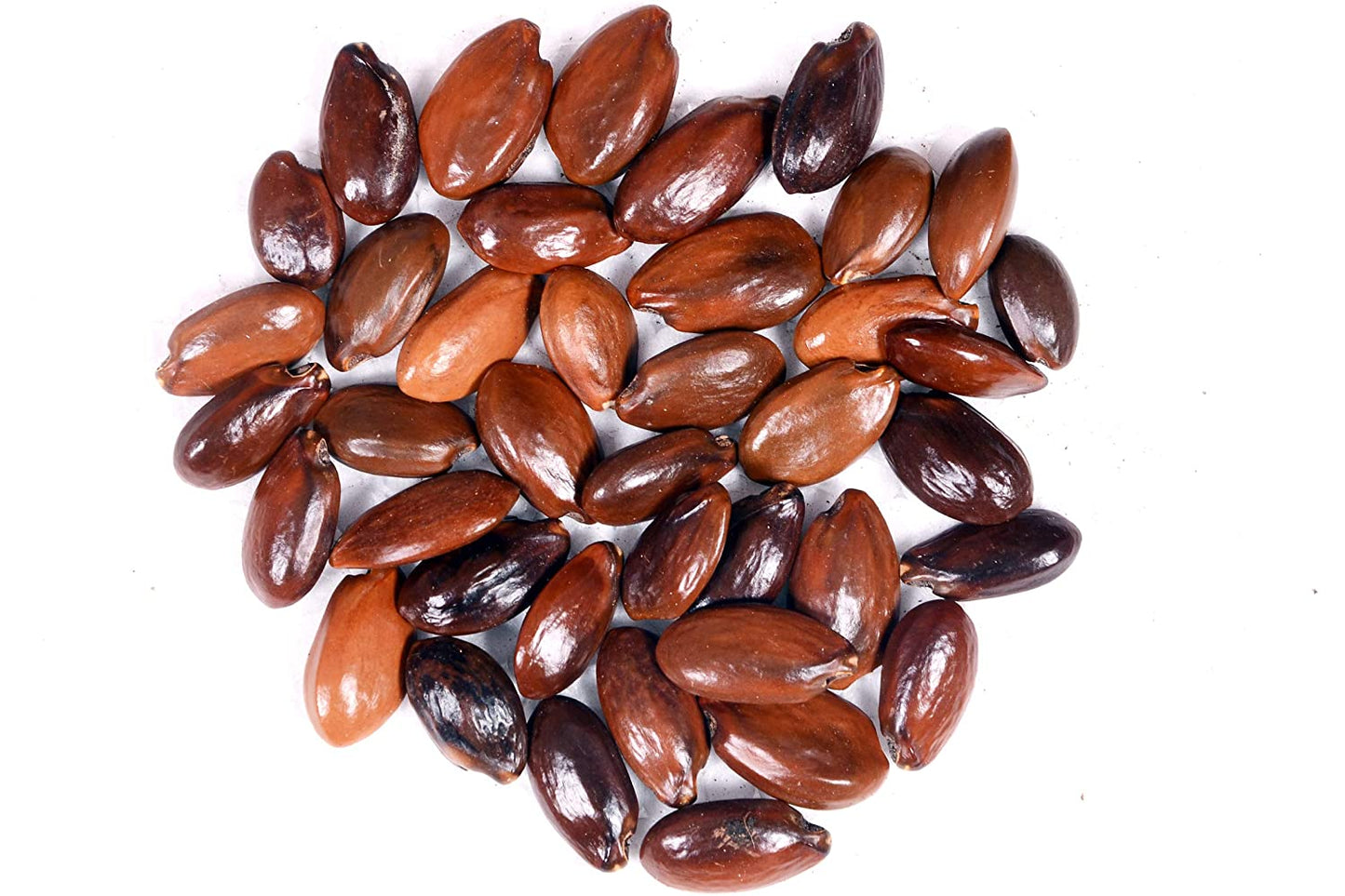 Collapsible content
Fair Use Disclaimer

Our website may contain content not authorized for use by its owner but use of this material falls under the guidelines of fair use (They are for educational purposes only to show the plant only).

If you want to find our more or own any images displayed on our website and disagree with our assessment it constitutes 'fair use' please click here.